About Cahill Gambino LLP
Daniel Cahill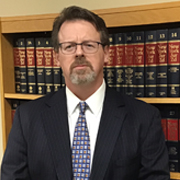 Download V-Card
Daniel Cahill
 is the Founding Partner at Cahill Gambino LLP. Mr. Cahill's practice focuses on Commercial Litigation, Securities Law and Corporate Governance. Prior to founding Cahill Gambino, Mr. Cahill was the General Counsel - Litigation for a publicly traded investment bank and was formerly associated with Weil, Gotshal & Manges in New York City where he represented public companies, securities firms and private companies.  Mr. Cahill handles complex commercial litigation disputes (including Securities Act, Securities Exchange Act, class action and fraud cases) on a nationwide basis, as well as SEC and FINRA inquiries and investigations.
Representative cases in which Mr. Cahill has been the primary counsel include the following:
$24,000,000 victory in 2016.  Mr. Cahill was lead counsel (and Mr. Gambino sat second chair) in the Delaware Chancery Court trial and appeal of Fox v. CDX Holdings Inc. (f/k/a Caris Life Sciences, Inc.), C.A. No. 8031-VCL, 2015 Del Ch. Lexis 194 (Del Ch. Jul. 28, 2015) aff'd 141 A.3d 1037 (Del. 2016).  The Chancery Court found that the strength of the evidence introduced by Cahill Gambino was "overwhelming" and that Cahill Gambino "effectively dismantled" the defendant's position.  Cahill Gambino obtained a verdict on behalf of the former Option Holders of Caris Life Sciences, Inc.  The verdict and ultimate resolution resulted in a total recovery on behalf of the Option Holders of twenty-four million dollars ($24,000,000).
Mr. Cahill was lead counsel in an 11 day hearing before the United States Bankruptcy Court for the Northern District of New York, for an investment bank defendant. The Court, in an exhaustive 75 page opinion, denied the Plaintiffs' securities fraud claims -- the Court found that the Plaintiffs failed to meet their evidentiary burden and failed to establish any of the elements of fraud in connection with the purchase and sale of the securities at issue. Although the case had been pending for years, Cahill Gambino was retained by the client only several months prior to the trial.
In New York Supreme Court, New York County - Commercial Division, Mr. Cahill successfully obtained a complete dismissal of a $25 million claim against a prominent international investment bank, arising out of a mortgage repurchase agreement.
Mr. Cahill represented the minority shareholders of a privately held conglomerate in connection with a litigated valuation of the entities and nine figure buyout of the minority shareholders.
Wells Fargo Business Credit, UCL v. Alexander Mortman, et al, 11-652543, New York Supreme Court, defended Chief Executive Officer from multi-million dollar claims asserted by Wells Fargo following collapse of international call center business and secured favorable settlement of claims without any funds being paid by client, Chief Executive Officer.
Standard Power, LLC v Alliance Energy, New York, LLC, 402640/2011, New York Supreme Court, substituted in for prior counsel and obtained summary judgment dismissing approximately 95% of plaintiff, hedge fund company's damage claim against client New York based energy company, resulting from failed sale of electric plant facility.
Mr. Cahill successfully defended and obtained a dismissal of breach of fiduciary duty, negligence, fraud and negligent misrepresentation claims against a broker-dealer client in a case surrounding the purchase of $6 million of bonds that subsequently became relatively worthless.
Mr. Cahill was the lead counsel for an investment bank client and obtained a full dismissal of all claims against his client in connection with an accounting restatement of a publicly held company and the subsequent shareholder class action filed in the Northern District of California.
In connection with a syndicated loan transaction Mr. Cahill was counsel to a participating bank in asserting and winning a jury verdict of over $15 million against the syndicating bank.
Mr. Cahill has counseled Boards of Directors of publicly held entities in connection with internal investigations, the removal of executive officers, actions taken by corporate officers, the directors' fiduciary obligations in connection with their actions, the federal securities law implications of certain events, state corporate law duties and obligations as well as basic investor relationship issues. Mr. Cahill graduated with honors from the University of Notre Dame Law School, where he was an editor of the Notre Dame Law Review. Mr. Cahill is licensed in New York and Texas.

Lou Gambino
Download V-Card
Lou Gambino is a Partner at Cahill Gambino LLP and his practice focuses on corporate and contract law representations and transactions, as well as business litigation. Mr. Gambino represents clients in a broad range of industries, including technology, alternative energy, financial services, media, marketing, industrial and manufacturing.
Prior to joining CG, Mr. Gambino was an attorney at Weil, Gotshal & Manges LLP in New York City for approximately 8 years, where he represented many large public and private companies. Mr. Gambino has represented acquirors and targets in mergers, joint ventures and asset and stock purchases and sales, and has advised clients with respect to other commercial affairs and business disputes.
Certain representative cases and matters in which Mr. Gambino has been the lead or major counsel include the following:
Business Disputes
• Successfully represented Class of option holders whose options were eliminated as part of a forced option repurchase by their employer. Cahill Gambino won the verdict in Delaware Chancery Court, won the appeal in Delaware Supreme Court, and ultimately negotiated even further damages than awarded by the court such that a total recovery on behalf of the Option Holders of $24,000,000 was obtained.
• Defended investment bank in FINRA arbitration hearing against a terminated employee who was asserting breach of contract. Cahill Gambino won the decision of the FINRA Panel and our client suffered $0 in damages.
• Represented financial advisor firm in connection with SEC investigation, resulting in no prosecution or further inquiry by the SEC.
• Represented a policy holder in litigation against a major insurance company. Cahill Gambino negotiated a favorable settlement for the client.
• Represented successful private company in a "business divorce" with a key employee and stockholder, and negotiated favorable terms on behalf of the company.
• Defended media company in a threatened breach of contract dispute which resulted in $0 in damages to our client and no litigation.
• Successfully represented alternative energy company in mediation against major power company concerning breach of contract claims, and negotiated favorable settlement.
• Represented international private company in breach of contract claim in connection with prior asset purchase, recovering over $1,000,000 for our client from the seller.
Transactions
• Represented alternative energy company in multiple asset purchases and other business transactions worth over $100 million in the aggregate.
• Represented activist shareholder in launching several successful tender offers for the stock of underperforming publicly traded companies.
• Represented investment bank in a private offering of $25 million in preferred stock.
• Represented media company in the negotiation of an asset sale involving thousands of purchased contracts as well as purchased equipment.
• Represented marketing firm in the purchase of several smaller marketing businesses.
• Represented numerous hedge funds and financial institutions in connection with various SEC reporting.
Mr. Gambino graduated cum laude from Benjamin N. Cardozo School of Law, where he was Supervising Editor of the Cardozo Law Review.